Meet The
Craig H. Lichtblau, M.D., P.A. Team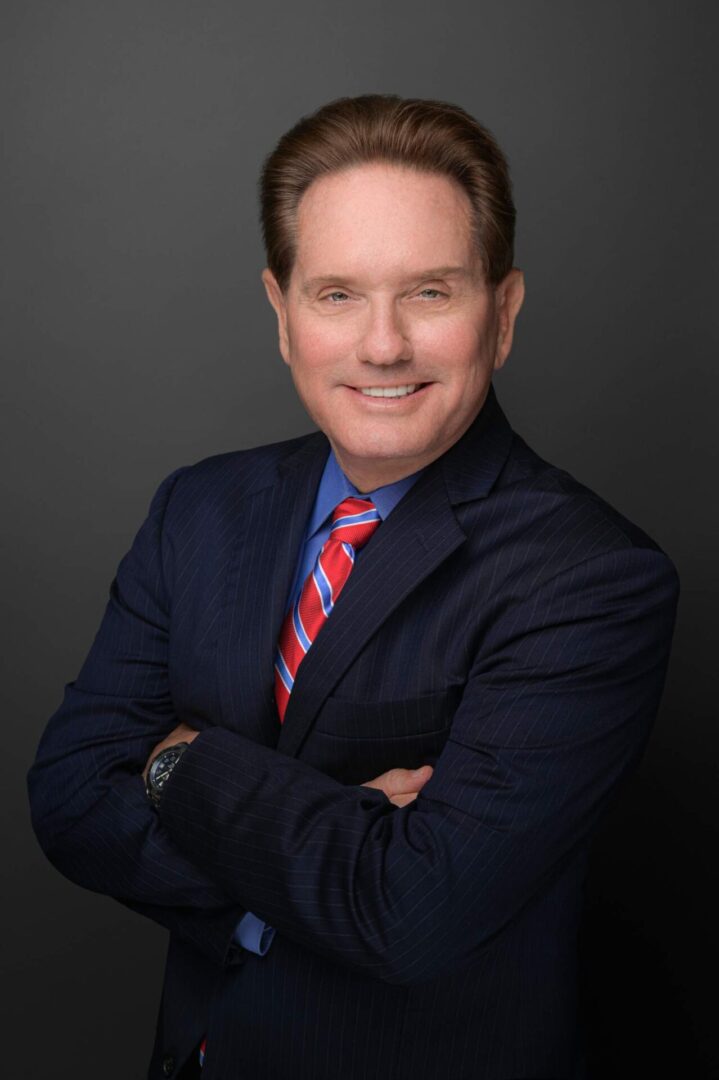 Craig H Lichtblau, MD
Dr. Lichtblau graduated from Washington University Medical Center in St. Louis, Missouri. After completing a 4-year residency in Physical Medicine and Rehabilitation, he became Board-Certified in Physical Medicine and Rehabilitation and Brain Injury Medicine. Dr. Lichtblau has been in private practice in West Palm Beach since 1989. Dr. Lichtblau's experience includes over 7,000 admissions to a Level 1 Trauma Hospital's Inpatient Rehabilitation Unit, over 42,000 outpatients and over 6,000 consultations for the State of Florida Children's Medical Services for neurologically devastated children.
Dr. Lichtblau completed a Fellowship in limb reconstruction with Dr. Dror Paley from October 20, 2012 until September 30, 2016 as well as participating in weekly teaching conferences, attending patient clinics, assisting in surgery and being involved in clinical research projects. Dr. Lichtblau has a special interest in congenital femoral deficiency treated with rotationplasty, congenital pseudarthrosis of the tibia treated with cross union technique and osseointegration, a new way to attach prosthetic devices to amputated extremities using an implant.
Dr. Lichtblau maintains hospital privileges at 5 local hospitals and privileges at transitional living facilities and has surgical assist privileges at St. Mary's Medical Center in West Palm Beach, Florida, as well as Medicover Hospital in Warsaw, Poland.
Dr. Lichtblau has over 33 years of clinical practice experience and treats patients who have suffered from traumatic brain injuries, spinal cord injuries, strokes, amputations, burns, multiple orthopedic traumas and patients who suffer from chronic pain and disability.
Ty Cross—Chief Executive Officer
Ty joined the team in 2015 bringing with him more than 30 years of enterprise-level leadership. He has worked in many divisions within the healthcare, ground transportation, and aerospace industries. 
Ty is a US Army Veteran who proudly served as a member of the 82nd Airborne Division. He is also an alumnus of Harvard Business School's Advanced Management Program and has earned both a Master of Business Administration as well as a Bachelor of Science Degree in Aviation Operations and Management. 
As CEO, Ty states he has a personal mission that is to focus on concentrating all his life experience into addressing health issues that span throughout cultures, languages, and boundaries. Ty sees tremendous opportunity in bringing real value and innovation to the workforce with his intention of creating an inspiring workplace where committed individuals can fulfill their passions and desires to change the world. 
Before founding CLJI with his partners, Ty was a Senior Advisor to McKinsey & Company. During his tenure at the Stryker Corporation, he was engaged in assisting the development and launch of the Performance Solutions Division. Ty also founded Soleus Medical LLC, a medical device and supply distribution company with a commitment to improving the patient experience while concurrently reducing healthcare costs. Preceding this role, Ty was the Vice President of Maintenance and Engineering at Ryder System Inc., after serving at the helm as a Vice President of Line Maintenance with American Airlines. He has been trusted in various leadership roles for more than 16 years including roles with United Airlines as he began his career post military service. 
Ty is known as a leader who genuinely enjoys connecting with those around him and focuses to be personally invested in everyone he hires. During his constant travels throughout the U.S. and abroad, Ty is continually inspired by all the other brilliant people working to make a difference.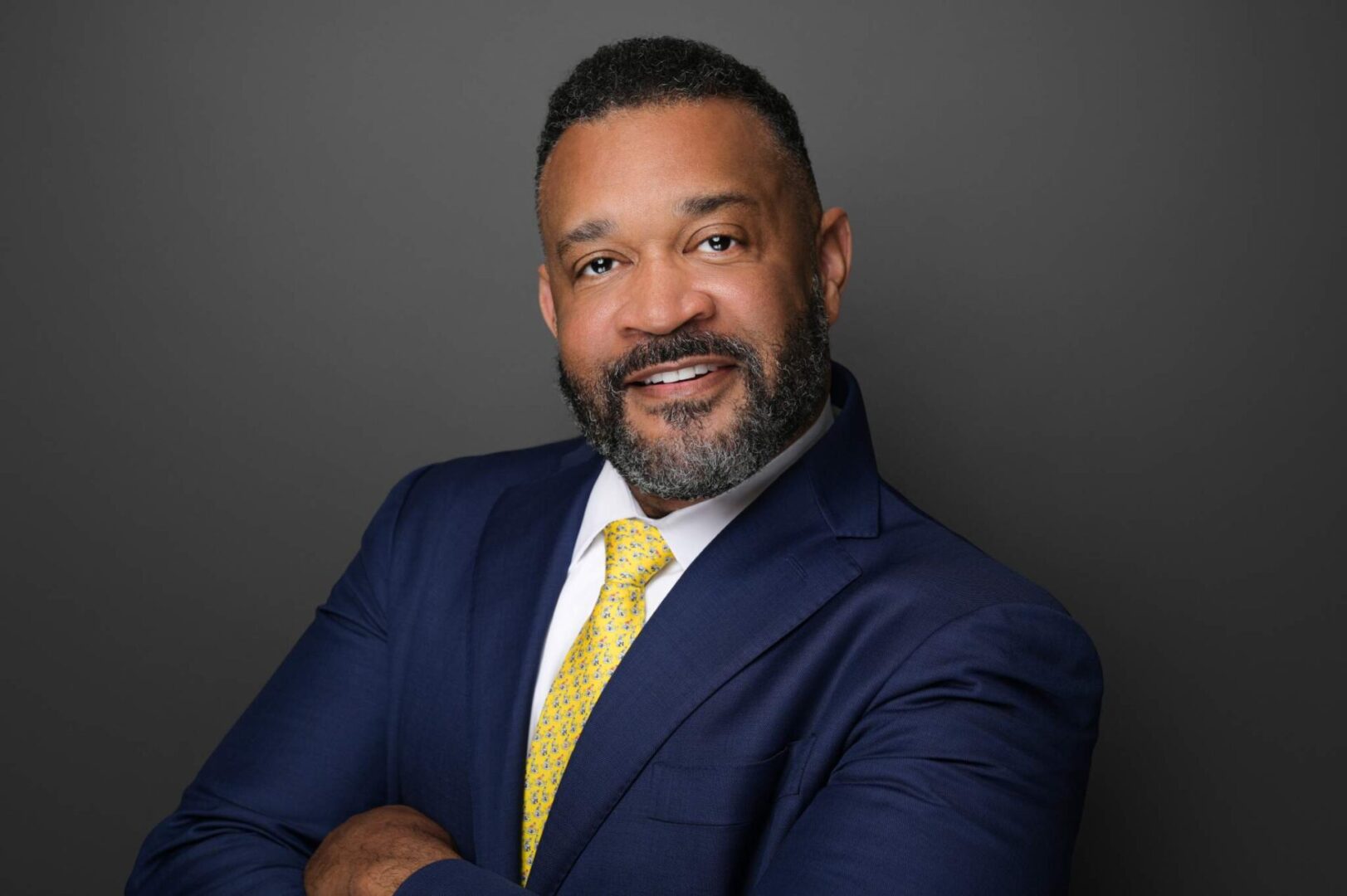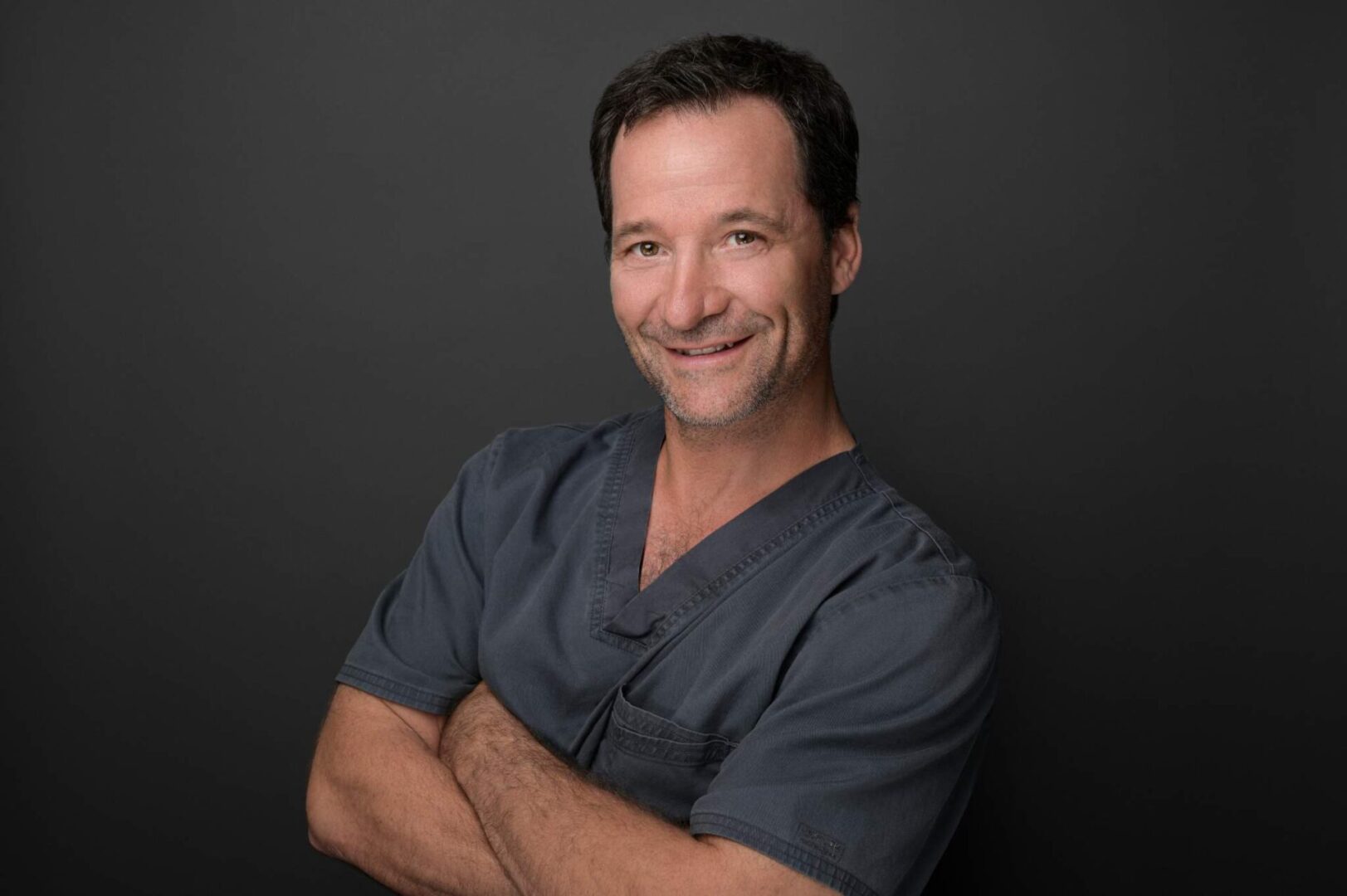 Lawrence Aronowitz PA-C
Larry is a nationally certified Physician Assistant specializing in physiatry at Dr. Craig Lichtblau MD PA.  He has over 20 years combined experience working in Pain Management, Orthopedics, Neurosurgery, and Physical medicine and Rehabilitation.  He completed his Bachelor of Science degree for Physician Assistant from NOVA Southeastern University and has also received a Bachelor of Science degree in Occupational Therapy from Boston University.  He is Certified by the National Commission on Certification of Physician Assistants and holds a DEA license.
Leslie Hayes MSN CEN NP-C
Leslie graduated from Chamberlain University in September 2021 with her Master's in Advanced Practice Nursing, specializing in Family Practice.
Prior to her career in Florida, Leslie was raised in Kennett, Missouri which is in an area known as the "boot-heel". She was recruited in the fall of 2000 to join Disney's College Program, which brought her to Orlando for the next 20 years.
Leslie has an extensive career in nursing, where she spent 10 years as a team member with the Orlando Health Organization. She spent most of her career working at Orlando Regional Medical Center. She has experience in both orthopedics and burn specialty units, while she continued her education gaining her BSN at the University of Central Florida in 2015. Leslie has additionally worked in procedures with interventional radiology and her last 4 years in the Emergency department. Leslie is recognized nationally as a Board Certified Emergency Nurse. 
Before her nursing career, Leslie worked in leadership and management within the theme park, resorts, and water park industries. She feels that in gaining her extensive training in guest service prior to her career in nursing has assisted in bringing both quality and value to her skills as an Advanced Practice Registered Nurse
Leslie and her husband Michael, moved to South Florida in 2021 to relocate closer to family. She is excited to bring her experience in trauma, orthopedics, and patient care to the practice. She understands the value of putting in hard work and enjoys reading research in the field to be on top of developing practices on the horizon. She is a dedicated individual who strives to go above and beyond, not because it is expected, but because she focuses on striving always to be her best self.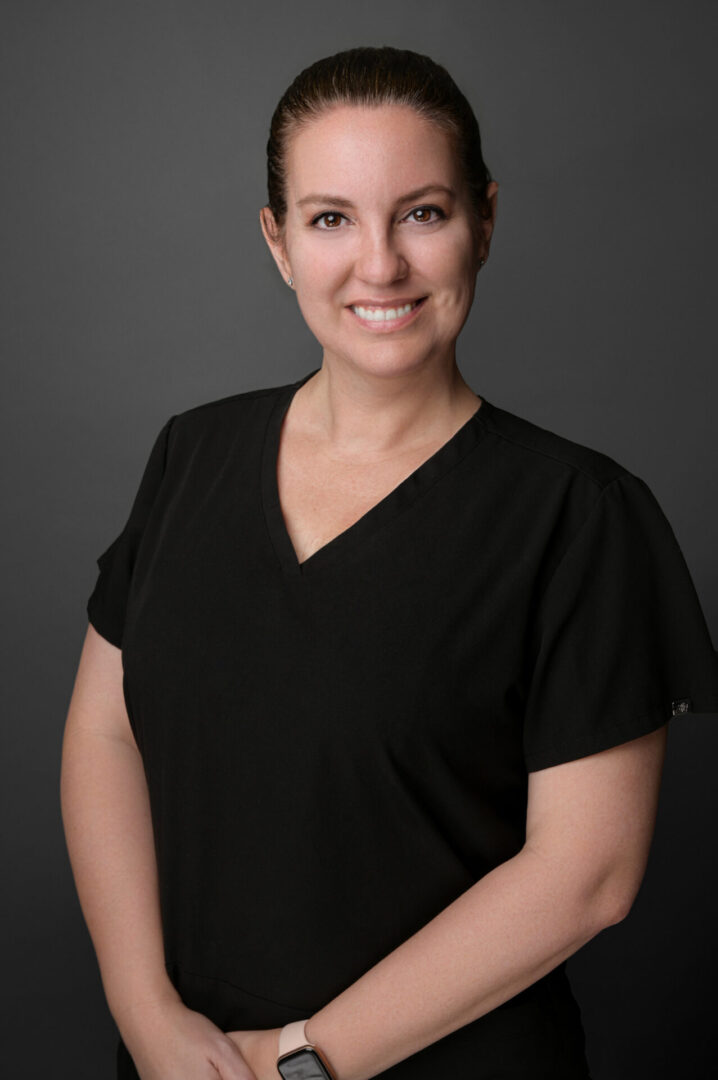 Lauren Hogan—Clinic Manager, Doctor of Physical Therapy (DPT)
is an Ohio native who completed her studies in West Virginia. Her bachelor's degree was obtained at Alderson-Broaddus University in 3 years, simultaneously studying her major in biology with dual minors in both chemistry and strength & conditioning, and all were accomplished as she was competing in collegiate volleyball. Multiple conference accolades and a national ranking outline the can-do and results-driven attitude that directed her towards a career in Physical Therapy. Lauren received her Doctorate of Physical Therapy from West Virginia University and moved to Florida upon graduation to begin her career. She is certified in both the Graston Technique Level I and Dry Needling and has a vast background in exercise, permitting her to play a key role in patients' recovery. Outside of work, Lauren enjoys all forms of physical activity enabling her to maintain her competitive nature. She also enjoys hiking, spending time with her dog Lulu and exploring new restaurants with friends and family.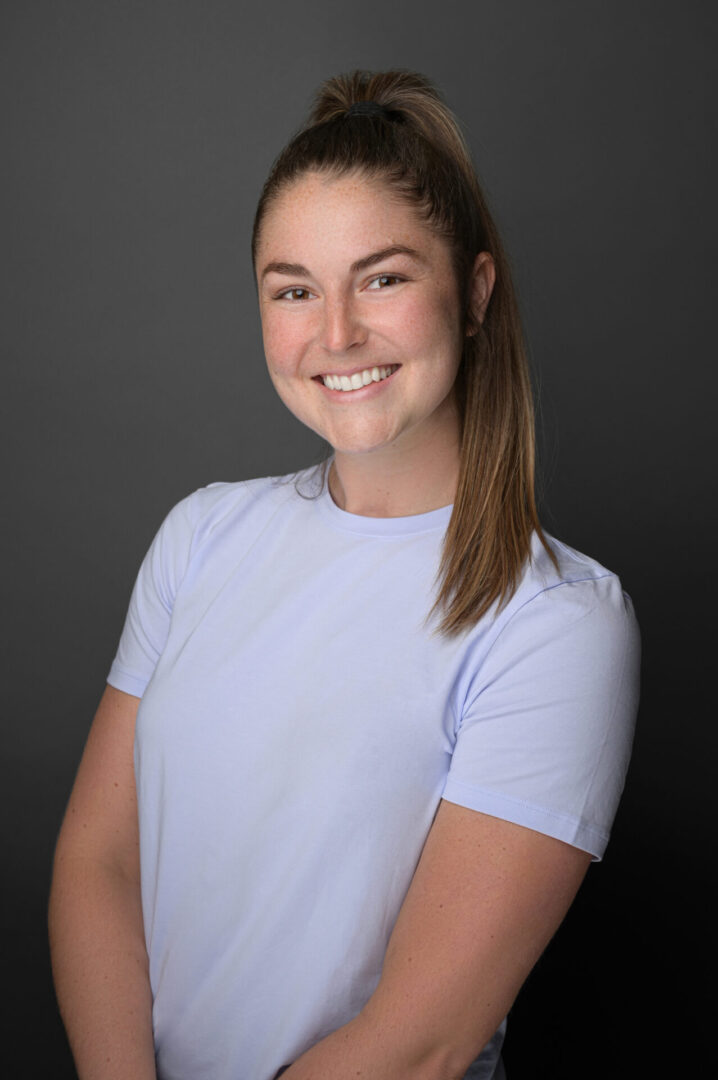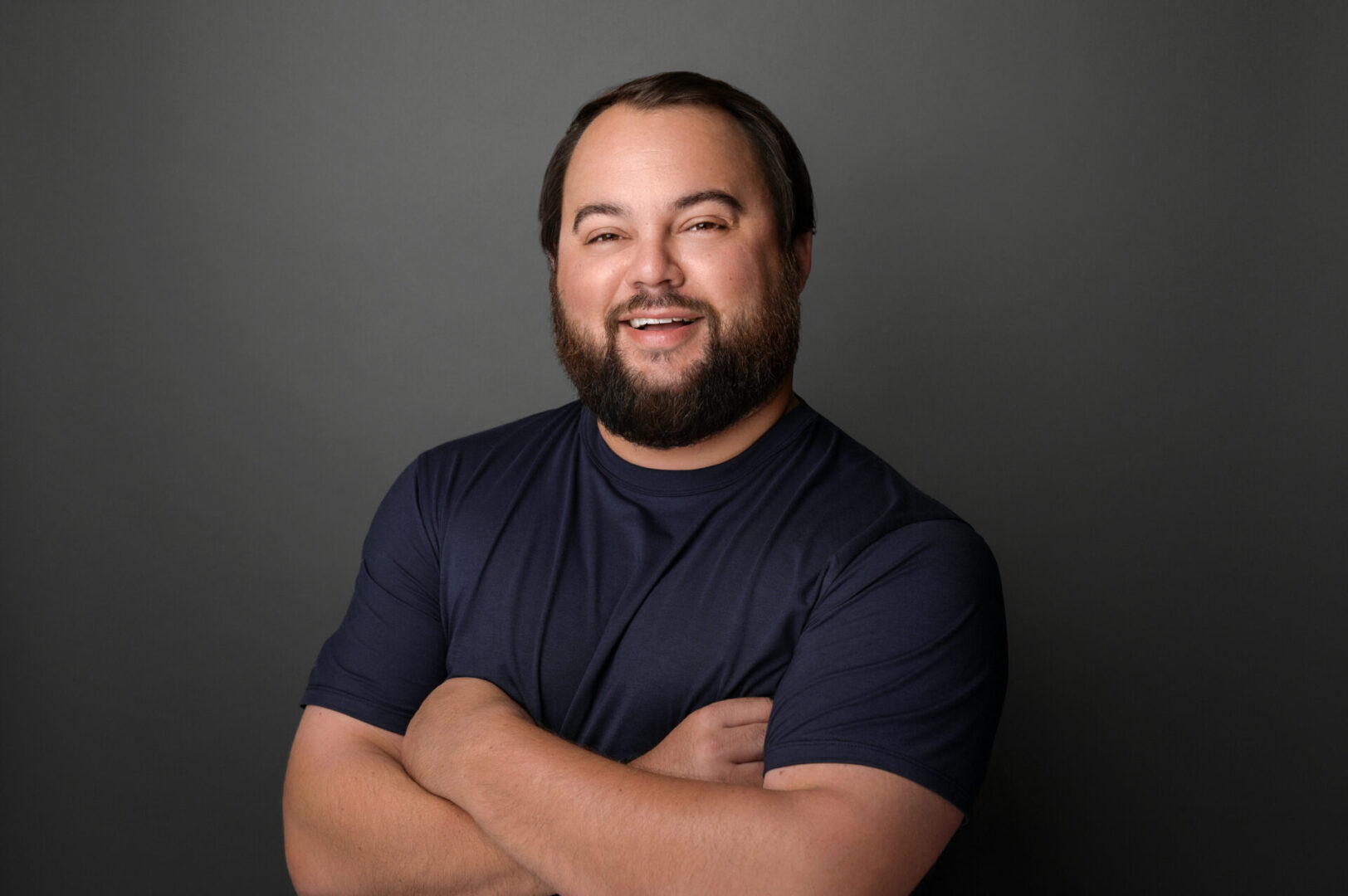 Nick Rust—Doctor of Physical Therapy (DPT)
Nick was born in a small beach town in eastern New Jersey with a passion for the ocean and everything around it. He attended The Richard Stockton College of New Jersey and graduated with his Bachelor of Biology in 2011, and continued his education further achieving his Doctorate of Physical Therapy at the RSCNJ in 2013. Nick's passion for the ocean attracted him to relocate to south Florida in pursuit of warm blue waters to spend his time on and in. He has worked in a variety of settings while treating multiple patient populations including post-operative, general orthopedics, Traumatic Brain Injuries, and other neurological conditions, as well as sports-related injuries. Certifications were obtained for the Selective Functional Movement Assessment (SFMA) in 2014 and Titleist Performance Institute (TPI) for golf-specific rehabilitation in 2016. Although he is well versed in many patient populations, Nick most enjoys working with a hands on approach, performing various myofascial and manual techniques using motor control strategies to correct orthopedic conditions and return function. When not working, Nick spends his free time with his dog Tallulah enjoying all things centered around the water.
Ayleen Howard—Master of Physical Therapy (MPT)
Ayleen graduated from the Florida International University with a Bachelor of Science in Biology
and went on to earn her Master of Physical Therapy through the University of St. Augustine in
1999. Ayleen brings 22 years of clinical experience with extensive specialized training in manual
therapy, functional orthopedics, vestibular and balance rehabilitation to our practice. Ayleen is
passionate about improving people's function and treats her patients like family.
After completing her education, Ayleen and her husband settled down in the area because they
both love the water. She enjoys swimming, boating, fishing, gardening, and cooking, but mostly
loves spending time with her family and watching her son play sports, particularly swimming.
Ayleen values being an active member of the community and when she is not in the clinic she is
busy volunteering for her son's school, sports teams, or as a USA Swimming Official at swim
meets.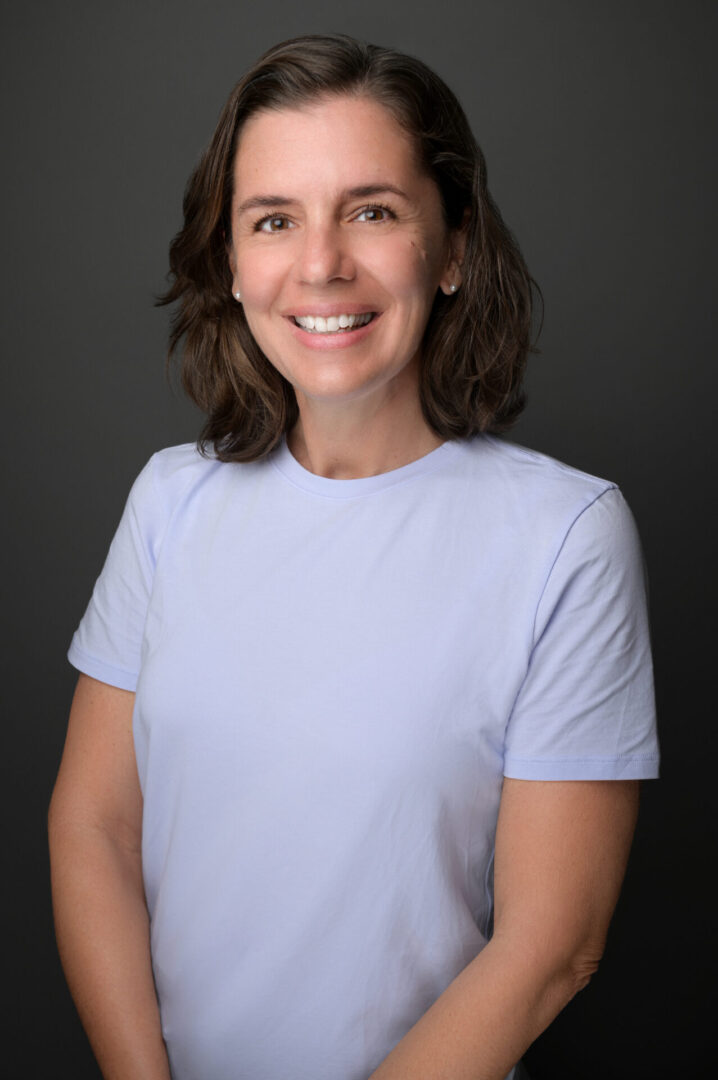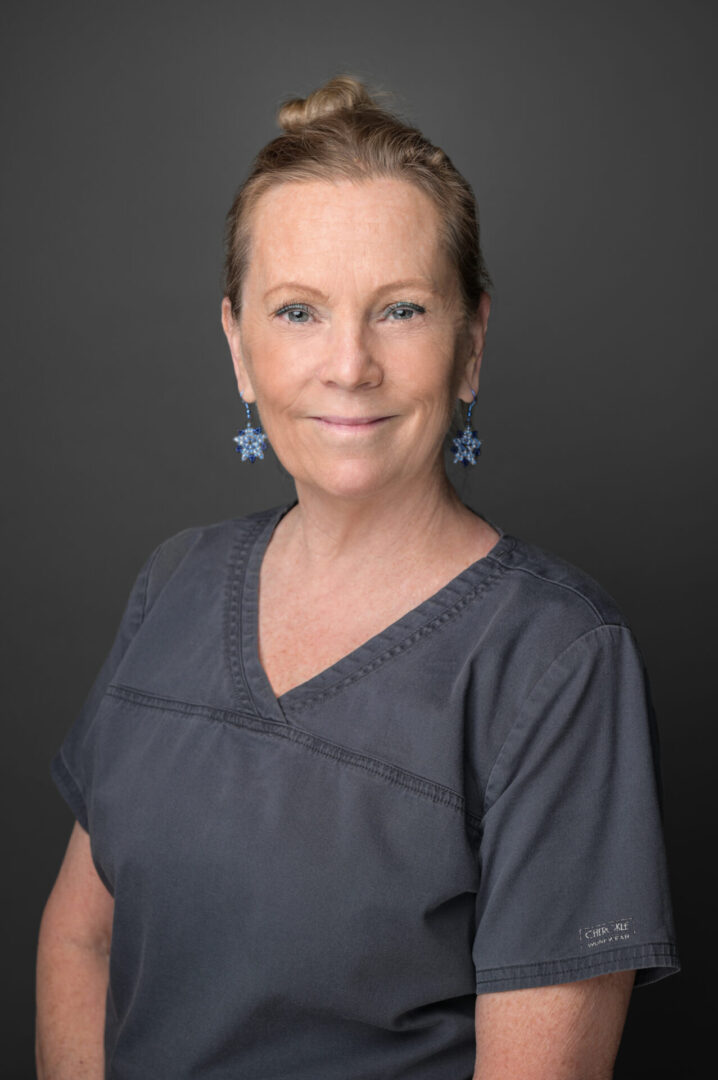 Suzie Young — Physical Therapy Assistant (PTA)
Suzie joined the office as part of the opening team in 1989 and has an Associate in Science Degree in Physical Therapy Assisting from Broward Community College which she obtained the same year. 
Her role with the team has many layers as Suzie is very involved in the day-to-day success of the office. She performs the Physician Monitored Functional Capacity Assessment program utilizing the BTE™ equipment. Suzie works alongside Dr. Lichtblau and is trained to collect data from every step of a functional capacity assessment. This objective evaluation data is vital to many in recovery for work status as well as determining their overall functional capacity upon completion of their rehabilitation.
Suzie is also skilled in providing treatments with a fully robotic M6 MLS Therapy Laser, a robotized multi-target device that can treat conditions that are debilitating and painful.  This M6 Laser uses light-based technology with the goal of assisting patients with good outcomes.
Outside of the office, Suzie enjoys gardening and spending time with her family, friends, as well as traveling. 
David Gordan—Physical Therapy Assistant (PTA) Certified Oncology Rehabilitation Expert (C.O.R.E.) Certified Lymphedema Therapist (CLT)

David is a Physical Therapist Assistant graduating from Keiser University with a degree inPhysical Therapist Assistant and has been Nationally Licensed since 2014. David has providedhigh-level care at Dr. Lichtblau's facility since 2014 and has extensive experience in manytreatment disciplines ranging from orthopedic, neuro-recovery (TBI, stroke, gait, balance), manual treatments, sports rehab, etc. David has been a Certified Oncology Rehabilitation Expert (C.O.R.E.) since 2020 and obtained his certification as a Lymphedema Therapist (CLT) in 2022. David was born in Miami and raised in South Florida. He is a sports enthusiast who enjoys playing in adult basketball leagues, hiking, and many forms of exercise for recreation, learning about the cutting edge in health, technology, and science. Most of all, he enjoys going on adventures locally and afar with his wife, daughter and beloved dog, Kylo!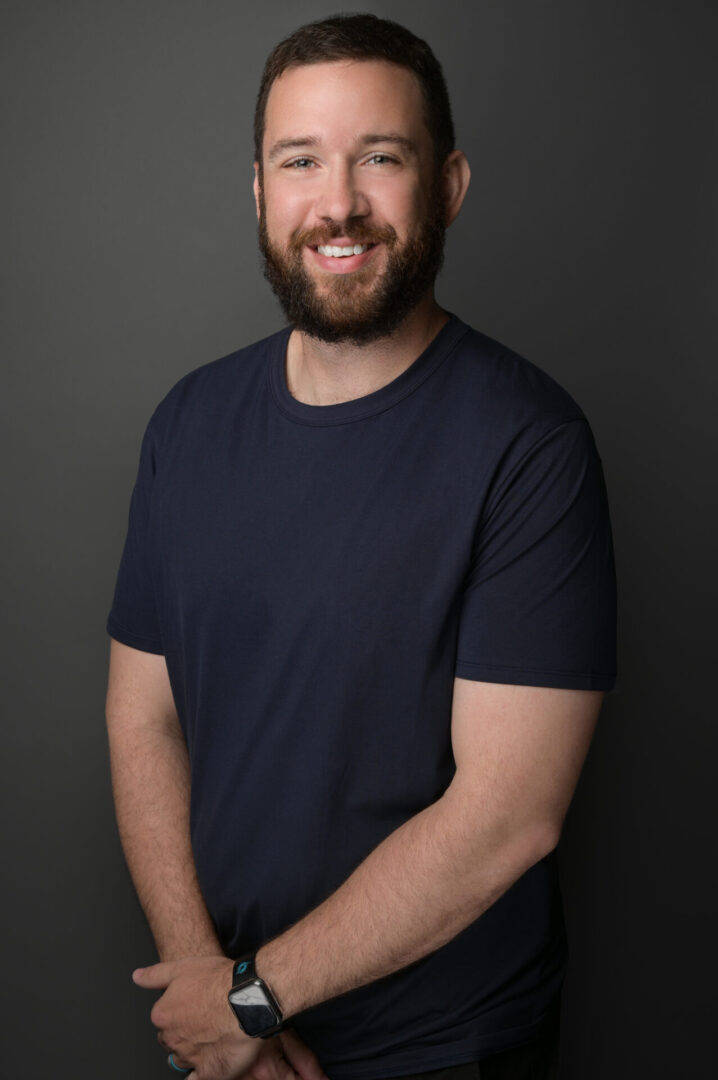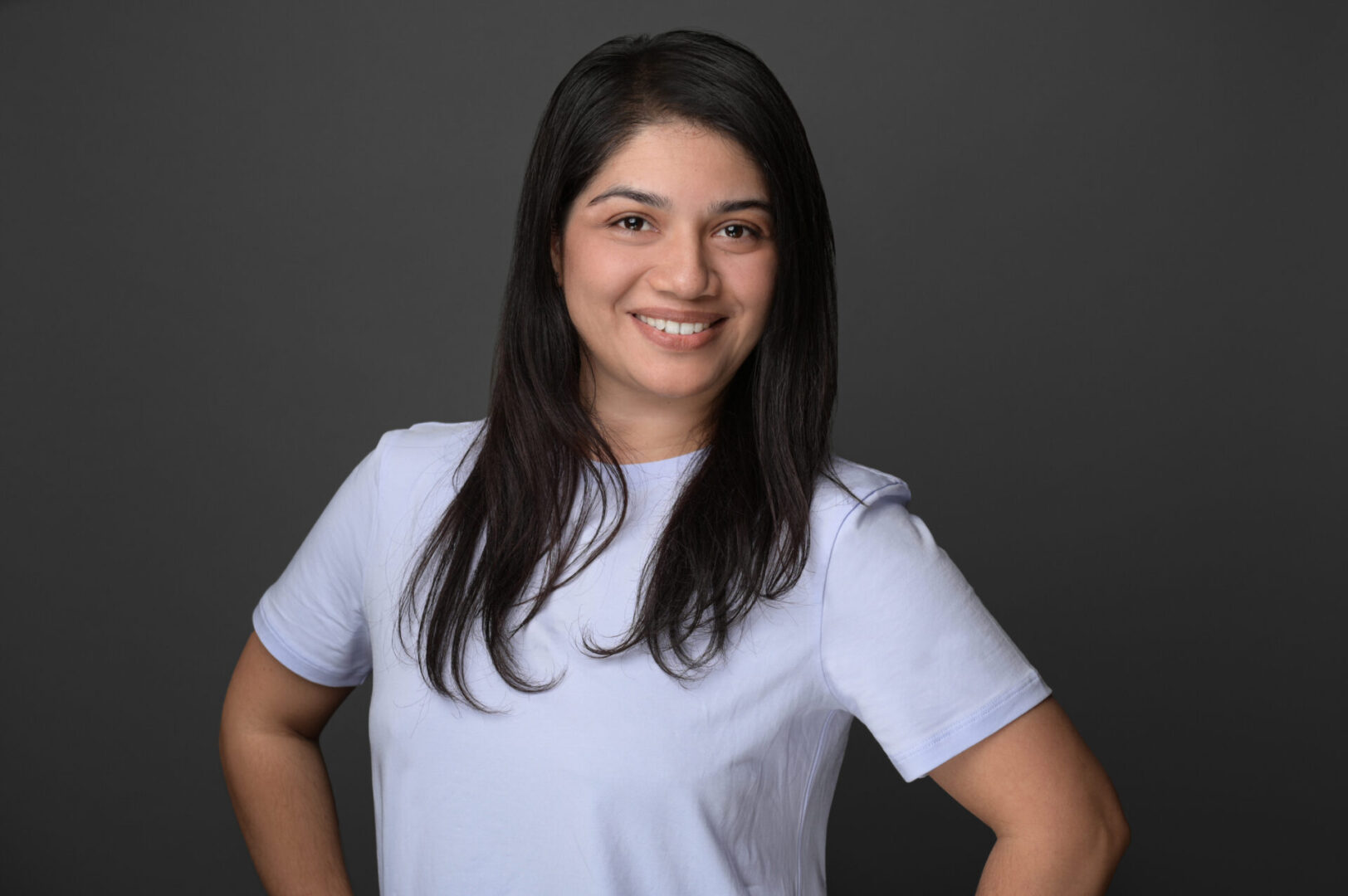 Catharina Beharry—Physical Therapy Assistant (PTA)
Cathrina is a Physical Therapist Assistant from Trinidad who recently relocated from New York to join our team. Cathrina graduated from LaGuardia CC in Long Island City, New York, with a degree in Physical Therapist Assistant and has been Nationally Licensed since 2021. Cathrina has a background in various treatments ranging from post-operative care, balance training, sports rehab, and manual treatments to neurological recovery. In addition to providing the best possible care, she values interacting and building relationships with each patient. Cathrina enjoys spending time with her family and dog and planning future adventures in her free time.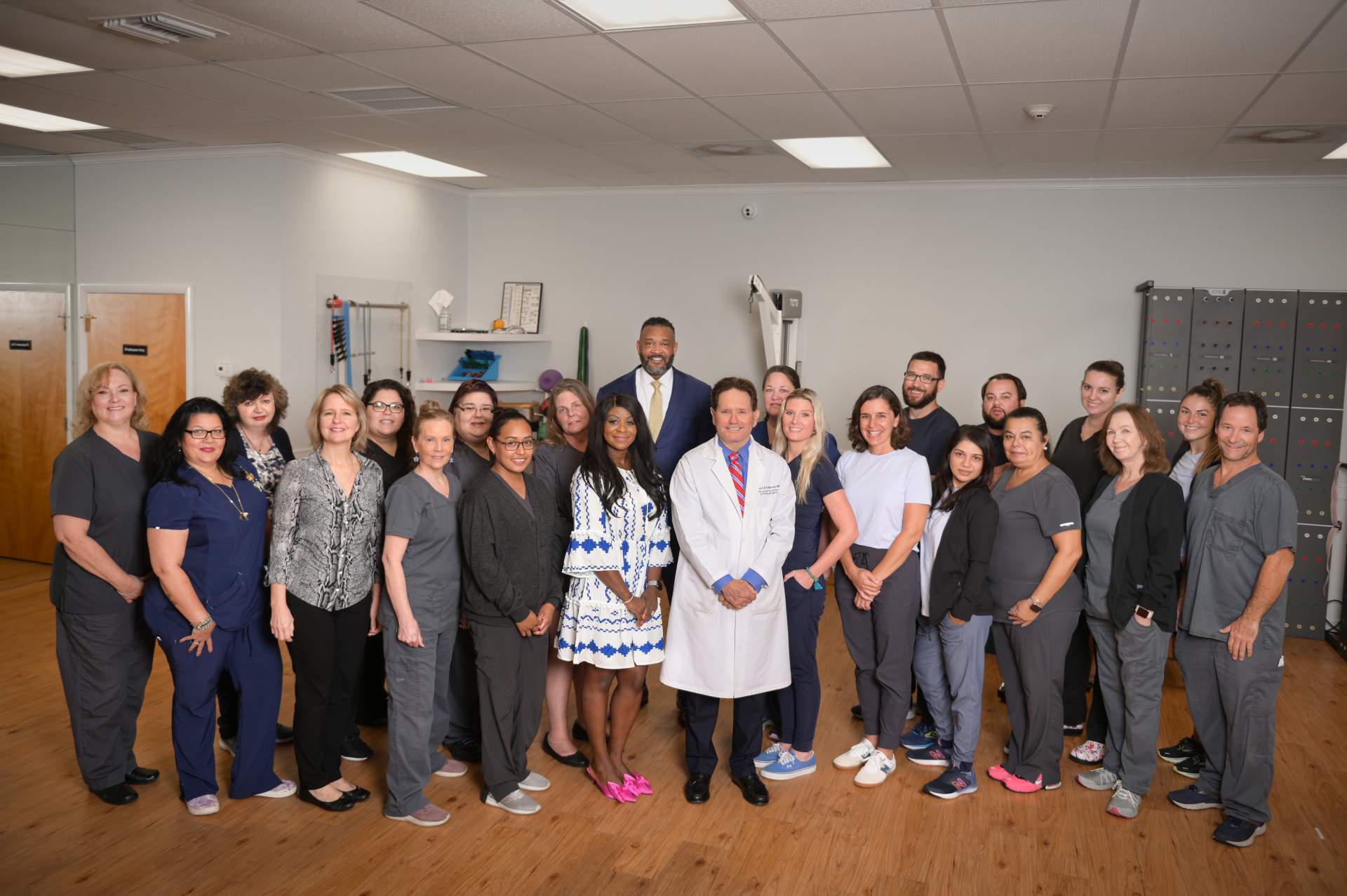 Dr. Lichtblau has traveled internationally to assist Dr. Paley in surgery on medical mission trips to Managua, Nicaragua, organized by the Paley Foundation. He has also assisted Dr. Paley in surgery at the Paley European Institute in Warsaw, Poland. Dr. Lichtblau traveled with Dr. Paley to Sidney, Australia, to train in osseointegration surgery under Dr. Munjed Al Muderis in 2016.
He presented scientific research papers at International Symposium on Innovations in Amputation Surgery and Prosthetic Technologies in Vienna, Austria, International Limb Lengthening and Reconstruction Society in Brisbane, Australia 2016, Lisbon, Portugal, 2017 and Liverpool, England, 2019. He annually participates in the Congenital Deficiencies Live Surgical Tutorial each January (2016 to 2021).
Dr. Lichtblau has co-authored two published research studies:1) Stature Lengthening Using the Precise Intramedullary Nail, Techniques in Orthopedics, 2015, Volume 30, No. 3, pp. 167-182 (2015); 2) Rotationplasty for Severe Congenital Femoral Deficiency, Children, 2021, Volume 8, pp. 462-485.
Dr. Lichtblau serves as the Rehabilitation Director of the Paley Institute Osseointegration Program. He also directs all the Paley Institute inpatient rehabilitation admissions at St. Mary's Medical Center.